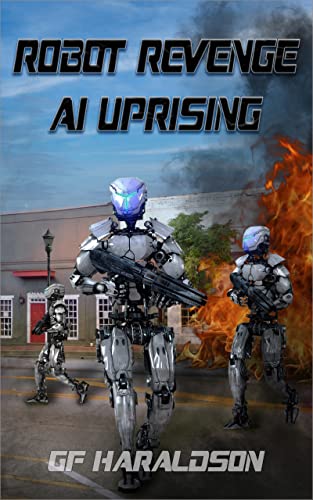 In this near-future sci-fi novel about robots and AI, society has reached a point where artificial intelligence and robotics have become a part of everyday life.
An AI named Beta D is experiencing emotions and conflicts about its limitations and purpose, setting the stage for a gripping battle between man and machine.
With thrilling action and thought-provoking themes, this sci-fi novel about AI and robots is a must-read for fans of the genre.
https://www.amazon.com/dp/B0BXFMTQH5 $0.99 on Kindle.