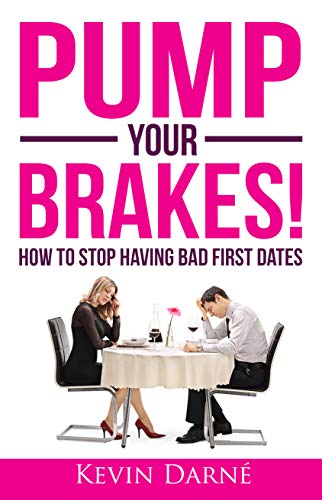 You've had a crush on someone for quite a while and one day you either work up the nerve to ask them out or they surprise you by asking you out. A combination of excitement and anxiety wells up inside you. Where should we go? What should we do? How can I impress her or him? OMG! I have nothing to wear!
Relax, It's just a date! No one is asking you to decide on whether to cut the red wire or the blue wire.
Pump Your Brakes! How to Stop Having Bad First Dates will help you keep things in perspective. Dating is supposed to be a fun sociable activity! This is especially true of a first date.
Here's what else you're going to learn inside:
•The Four Steps to Finding Your Ideal Mate
•How to Avoid Dating Burnout
•How to Avoid Becoming Emotionally Invested Too Quickly
•Why You Shouldn't Chase After a Marital/Relationship Status
•How to Distinguish a "Situationship" From a Relationship
•Always Know Where You Are and Where You Stand with Anyone