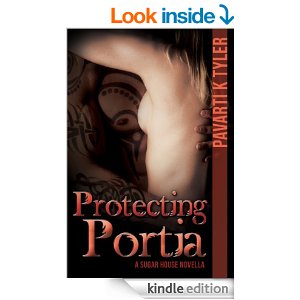 Jackson Grady met the love of his life. Unfortunately, he was running drugs for a pimp named Sasha at the time, who asked him to keep an eye on their new acquisition from Russia, the bedraggled beauty named Portia. She touched his heart and forced him to confront the kind of man he'd become.
Now, Portia and Jackson both work at The Sugar House. He continuously looks out for her, and longs for her with his every breath, but knows he is unworthy of such an angel. What will Portia do to win not only the heart, but also the body, of the man she loves?
Welcome to the world of The Sugar House, and the men and women who will fulfill your every fantasy. But can they find a way to fulfill their own?