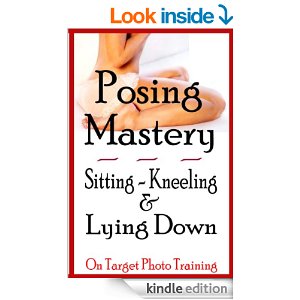 Have you ever been taking a picture of someone and wondered how you could make it stunning and get the "WOWs", "OOOHs" and "AAAhs" that the professionals seem to get so easily?
Posing is a major part of getting the quality you are after – and better – it's FREE! No expensive gear, fancy camera's and so on. Just tell your subject how you want them to pose! (BTW – the legs form the base of EVERY pose, even if they aren't showing in the photo.)
Chec out this e-book, "Posing Mastery – Sitting, Kneeling & Lying Down" and you will see how easy it is to get better photos – immediately!