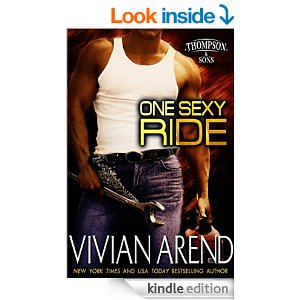 His goal is to stand firm 

As the middle child in a big family, Len Thompson has found it easy to slip under the radar. His relationships outside the family-run garage tend to run a mile wide but only an inch deep as he keeps his heart, body and soul protected. But when the one woman he's always wanted makes it known she'll soon be leaving town, he can't resist letting her into his carefully constructed fortress. 

Her gift is rocking his world 

Chasing her best friend's big brother has both entertained and frustrated Janey for years. She's not sure what triggered his change of heart, but hell, yeah, she'll accept it. All of it. Every kiss, every touch, every bit of body-shaking pleasure. Working to meet her renovation deadline is suddenly not nearly as interesting as the mind-blowing escapades she's enjoying with the big sexy mechanic. 

When old fears threaten, Len must finally choose—face his past or let their future crumble.