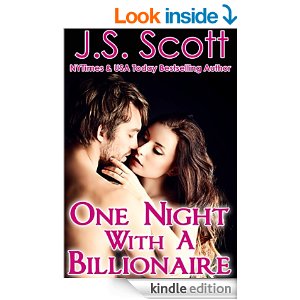 My name is Hope Sinclair, and I'm a liar. I've deceived everyone, including my own brothers, in an effort to hide what I do and who I really am. It's not that I don't want to be honest, but I really have no choice. 

I thought I was strong, that I was doing fine, until I saw Jason Sutherland last New Year's Eve, and he stripped me bare in more ways than one. Jason is everything I want, but a man I can never have. We've known each other most of our lives, but I've avoided him since I turned eighteen because I know he's dangerous to me, to my façade. 

Turns out…I was right. After our night together last New Year's Eve, I haven't been able to forget him, or the way he set my body on fire. I crave Jason like an addictive drug now, that fateful night haunting me still. 

Is my One Night With a Billionaire going to be my downfall…or my salvation?