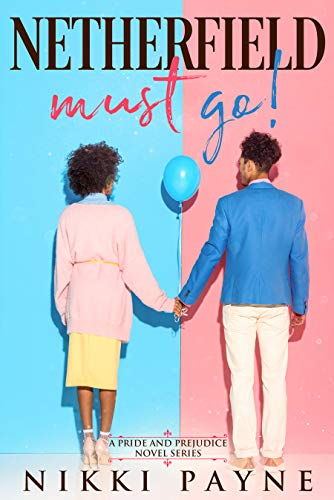 Liza Bennett is a local DJ and a bit of a minor celebrity. When she learns that scurrilous property developer, Dorsey Fitzgerald of Pemberley Development Company, is getting ready to make a move into her neighborhood, she is not. having. it.
Now Liza plans do whatever it takes to ensure that Pemberley and the arrogant and self-assured Dorsey Fitzgerald don't get their way. But with her family getting in the way at every opportunity, can she outwit the developers and save her neighborhood?
Netherfield Must Go! is Pride and Prejudice – for the rest of us!
This witty remake of the much-loved Jane Austen classic has been brought bang up to date and injected with a BWAM combo and multicultural, interracial set of characters.
Written in monthly installments, the story unfolds through the eyes of sassy Liza B who will do whatever it takes to thwart the man who seems to get everything he wants. $0.99 on Kindle