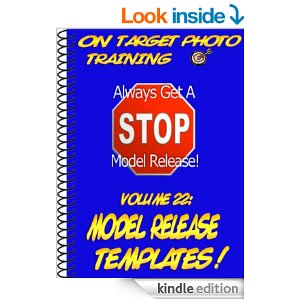 YOU ARE GOING TO BE SUED!
Just because you are not a "professional" photographer, doesn't mean you can't get sued by your subjects.
Consider this… If you post a photo on Facebook, Instagram, your blog, your website, enter it in a contest, display it ANYWHERE… you need a model release! If you don't have one, you can – and in these litigious times WILL – be sued.
BTW – it is almost impossible to get a release signed after the fact, your subjects greed kicks in and they will want to be paid (if you can even find them). But getting a release in advance of or during the photo session is easy, they will be flattered and eager to sign.
Here is an e-book that will give you the templates you need to create a release that will cover most any situation you will ever encounter!
Get your copy right now – while it is FREE!