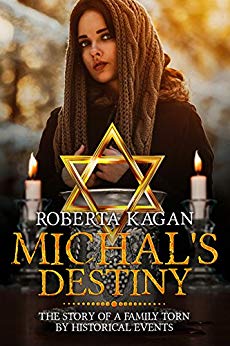 For a young girl growing up in a traditional Jewish settlement in Siberia in 1919, an arranged marriage was a fact of life. And, Michal's father had just arranged such a marriage for her; marriage to a man she has never met and about whom she knows nothing at all. Michal is understandably terrified. On her wedding night, Michal's mother assures her that everything will be just fine. It is her duty to be a good and faithful wife to her husband and provide him with strong, healthy children. Perhaps love will grow over time. However, it is still tradition, and Michal has no choice.
But destiny, it seems, has other plans for Michal. When tragedy strikes and she is forced to leave her home and travel to Berlin, even the strongest of traditions can become meaningless. During the peak of the Weimar Republic, Michal, a young girl from a small religious community suddenly finds herself thrust into a world where art and culture are blossoming, and perversion and depravity are rampant. Over the next fourteen tumultuous years, Michal is slowly transformed. She is no longer the scared little girl who stood under a canopy and said "I do" to a stranger. In that girl's place now stands a strong woman with a life of her own.
However, it is now 1933. Life in Berlin is changing. Dark storm clouds are looming on the horizon. Adolf Hitler is about to become the Chancellor of Germany, and that will change everything forever. $0.99 on Kindle.