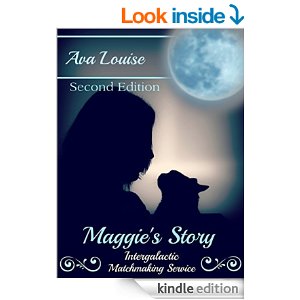 Women Wanted: Must have a sense of adventure and be open to new experiences. Must also be willing to relocate. Please contact…Intergalactic Matchmaking Services. 

Maggie Cline decides to investigate her romantic possibilities after she becomes a target when she identifies the shooter in a local murder. 

Can she find a soul mate away from everything she knows and has worked hard for here on Earth? What about her loyal companion? Will she have to give up her cat, Mamzell, for a chance at love? 

This is the Second Edition, newly edited novella.