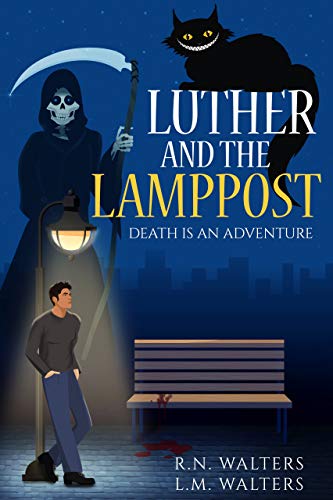 A gold award winner for the best-unpublished novel at the 2019 Florida Writers Association annual Royal Palm Literary Awards.
Luther Applewhite overhears a murder plot, a man hiring an assassin to kill his wife. Outraged, Luther decides to save the woman, but there is a rather serious problem. He's a ghost in limbo and can't communicate or interact with the living. Can a ghost stop a murder?
Tormented by dire warnings against interfering from the Grim Reaper and an infuriating supernatural cat, Luther struggles with his conscience.
Finally, he plunges ahead at the risk of his own destiny.
But how is he going to do it?
Luther meets a five-year-old natural psychic, a kooky medium, and an enigmatic ninety-year-old woman with a mysterious past. With his new friends, a plan is formed. And they put it into action.
Then the unthinkable happens. The assassin finds out, and his new friends are marked for death. Can a ghost stop an assassin? Can a spirit in limbo change the fate of mortals?
Death is an adventure. $8.99 on Kindle.