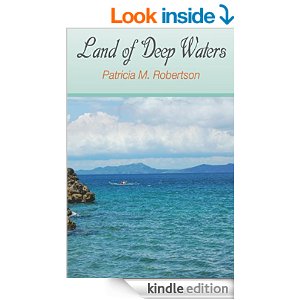 Land of Deep Waters -Honduras, land of deep waters, a country torn apart by civil unrest, violence and poverty: Is it possible to go back? Thirty years after being banned from Honduras as a young nun, Joan, now married with two grown sons, finds herself haunted by memories of her four years there. She is determined to return, but how, and if so what will she find? 

Patricia Robertson's novel, Land of Deep Waters will help you appreciate the challenges faced by missionaries who give up their own country in order to walk with others in third world countries. It will also lead you through the deep waters where conversion takes place. 

Through extensive interviews with others who lived in Honduras in the mid-1970's, research on the Internet and her own encounters with life in a third world country, Patricia Robertson is able to recreate the experience for her readers. She currently resides in Jackson, Michigan, with her husband, where she continues to seek out ways to care for the least among us and be true to her beliefs.