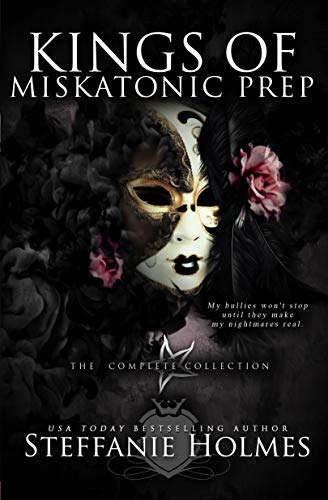 Secrets. Lies. Sacrifice.
Welcome to my nightmare.
Welcome to Miskatonic Prep.
Trey, Ayaz, and Quinn rule this school.
Arrogant, privileged, dangerous.
Drop-dead gorgeous.
They want me gone.
They want me to suffer.
They're determined to make my nightmares real.
Tough luck, bully boys – I won't hide away.
I'm not afraid.
But maybe… I should be. $0.99 on Kindle.