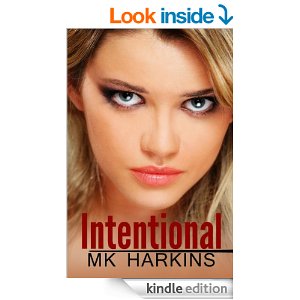 Nominated for three eFesitval of Words awards (Best Villain, Best New Adult, Best Sweet Romance) 

Newly engaged and deliriously happy, Mattie, a talented graphic designer, and Jeremy, a successful partner in a law firm, look forward to a lifetime of wedding bliss in their new home in Sedona, Arizona. But their perfect love story disintegrates when Mattie discovers evidence of Jeremy's massive betrayal. Unable to face the memories that haunt her with every aching step, Mattie flees to Mercer Island, Washington to start over. Unfortunately, she can't run away from the boundless pain as she struggles to make sense of the life she thought she knew – until she meets Cade. 

Tattooed engineer by day, lead singer in a rock band at night, Cade has experienced his own brand of pain with the loss of his college sweetheart. He and Mattie instantly bond over their mutual heartbreak, and as their friendship deepens, it ignites a new flame within Mattie, soothing the constant heartache for her former fiancée. 

Just when Mattie thinks she may have found another stab at happiness, Jeremy reenters her life, and with him, all the crushing memories. It's soon clear, though, that the trauma from her past may not be quite what it first seemed. Will the truth bring closure and a new beginning – or will it mean the end of both relationships forever? 

Readers will instantly be swept up in the saga of love and heartbreak that unfolds. Offering a rarely-before-seen glimpse into the heart and mind of a romantic villain, audiences will find a welcome reprieve from the typical romance novel.