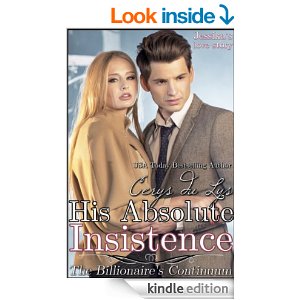 His Absolute Insistence by Cerys du Lys, Jessika's Love Story continues…
It's difficult to imagine our lives returning to normal when not only is everything I love being destroyed before my very eyes, but all the precious moments from my past are being torn apart and exposed, too.
They say money can't buy happiness. It can't buy a lot of other things, either. I know from experience. I never wanted money, I just wanted happiness, but when I fell in love with Asher Landseer, the billionaire CEO of Landseer Enterprises, one came with the other.
I found happiness in Asher's arms. Money causes a lot of problems, though.