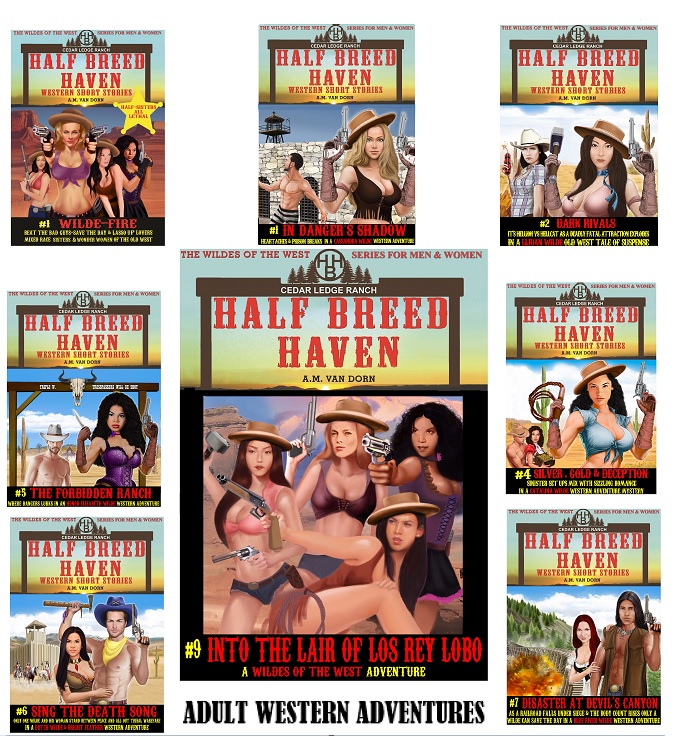 FOUR RACES -ONE FATHER -ENEMY TO OUTLAWS- DESIRED BY ALL!
Bullets, brawling, biracial beauties and bad hombres mix it up in this adult western action-adventure series.
Join Arizona's most unique family the Wildes of the West as they beat the bad guys by day and bed the good guys by night.
It's gunfire, girls, sexy, sizzling escapades and sisterly love in this 13-book series! Each book in this series is just $2.99.