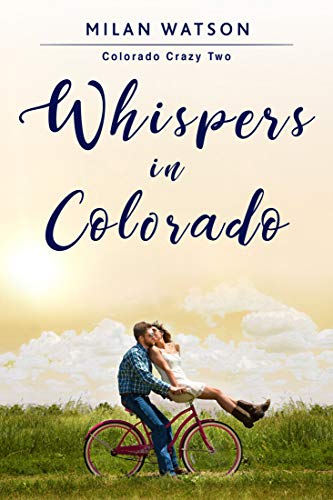 Will this ice queen drop her armor of frost long enough to let in the handsome vet?
When Jasmine Tate returned to the Double T, she didn't expect to stay for long. She had fled as soon as she was old enough to build a life for herself in New York, but when her father died Jasmine realized how much she had missed out on.
When she meets Jack Turner, country vet, the attraction is instant. But Jack is nothing like the men she's used to dating. He's dark, broody, and has shadows that haunt his hazel eyes. Something about him scares Jasmine.
Scares her that she'll lose her heart in Colorado.
Jack doesn't want to fall in love with Jasmine. She's all city and he's country. But when he looks close enough he sees the real Jasmine, a woman that could crush his heart if he let her.
Will Jasmine be able to ignore the broody vet forever? Can Jack allow himself to fall in love again? Whispers in Colorado is a ranch romance guaranteed to tease your senses and make you dream of cowboys again. Free on Kindle.