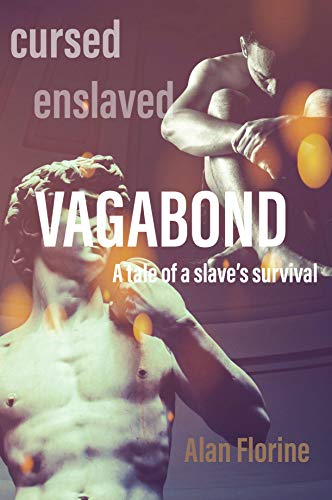 Cursed as a child by the goddess Hera, Pliny Beleanius was condemned and sold into prostitution after his family's demise. In his master's brothel, Pliny was trained to endure pain and to seduce and satisfy any man. His cruel life experiences have honed his instincts on nothing but survival. Intelligent and with a ruthless streak, he is desperate to fight his way out of slavery.
Sabina Borealis is the pampered daughter of the wealthy and influential senator Fidecius, patriarch of one of the oldest and most respected noble families in Rome. Owing to her father's influence at the imperial court, she is betrothed to Draconius, a nephew of the emperor and the heir to the throne. Young and naïve, Sabina is desperate to please the demanding and cruel Draconius.
One fated night brings Pliny and Sabina together and brings Pliny closer to danger…and possible freedom.
A predestined love story that combines the decadence, intrigues, and ruthlessness of HBO Rome and Game of Thrones, with the dark sensuality of Fifty Shades of Grey. Free on Kindle.