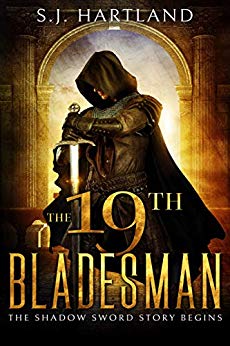 His duty is to die young, but fate has something far more lethal in mind …
Kill. Die young in a centuries-old, malignant war. That's what a swordsman bonded to the ancient gods does. Without expecting praise from the man who trained him. But Kaell wants more. More of his lord's time, praise, just more.
But even his lord can't protect Kaell from the dark fate awaiting him.
Except if Kaell breaks, the kingdom breaks with him. And prophecy says the 19th Bladesman will break …
Duty and love collide in this powerful epic fantasy about shattering loss, betrayal and the price of power.  Free on Kindle.