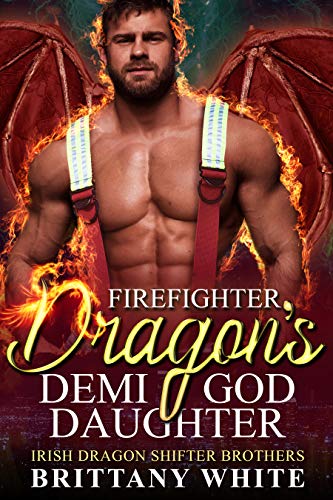 A dragon shifter and the daughter of a demi-God must work together to save the world from a monstrous threat.
I carry the blood of the Gods.
I have never known a life without duty.
At an early age, I learned that even the Gods could be killed.
My father was a soldier, and a demi-God.
He was the son of Ares, the God of War. But that did not keep him safe.
My grandfather raised me, and I learned about demons, and how to fight them.
And as an adult, I became an agent with the FBI.
At my job, I protect humans. In my free time, I protect my own kind.
I don't date, and I don't have friends. I am neither God, nor human.
Then I meet Jackson.
I mistake my handsome firefighter for a demon, and I try to kill him.
Despite our rough beginning, I find myself drawn to him, and he gives me another chance.
This sexy dragon shifter is exactly the kind of mate I need.
But I have always been on the outside. Can I let this gorgeous shifter in?
Will Helena, daughter of a demi-God, allow her dragon shifter mate to show her what it means to be part of a loving clan? $0.99 on Kindle