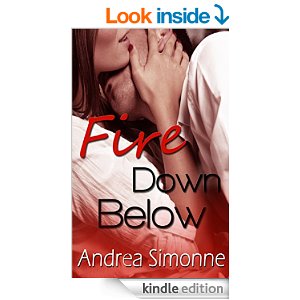 When the wrong guy  asks the right question , What do you do?

Kate Alexander is wearing gray sweats, no makeup, and feels as glamorous as a pile of dirty laundry when she runs into her hunky ex, Ben Mathews. Ben is the only man who's ever asked her to marry him. And now still single, and closing in on her thirty-fifth birthday, Kate suspects her shelf life is nearing its expiration date. Though Ben once broke her heart she's convinced fate has brought them together for a second chance at love.
The problem is Declan O'Connor, a sexy Irishman. Kate considers him a friend—except she's been having some very un-friend like thoughts about him. They shared a hot kiss one night, before Ben reentered her life, and now she can't stop thinking about it. Despite the attraction with Ben, Kate is remembering her old resentments of him all too well. But then Ben asks her to marry him again and her second chance has finally arrived.  $0.99 on Kindle.