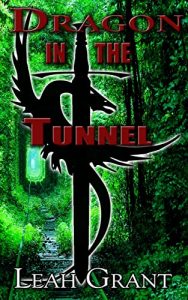 Fantasy Romance
At eighteen, Iryna Dragon fell in love with a dark handsome stranger in the Tunnel of Love near the village where she grew up. He only appears in the tunnel and no one believes Iryna—except for her twin sister and the old gypsy woman.
The small village is full of secrets that have been buried over time. Whispers about a dragon prince are just old wives' tales, or are they? When her father finds out about Dragos and the tunnel—he uproots the family and moves them far away to Canada and Iryna's heart is broken.
Eleven years later, her twin Sonia goes back to the village in search of family ties and then disappears. The authorities say she is dead, but Iryna doesn't believe that. The last communication from Sonia is a letter pleading for her to come home and that she is with Dragos.
When Iryna goes back to the old country to find her sister, she hopes to see Dragos again, and rekindle the fire of love in her heart. $2.99 on Kindle.