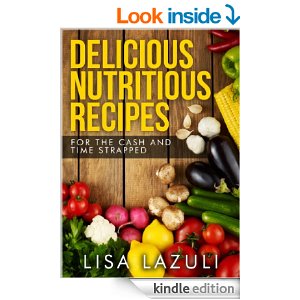 A great way to get your five a day fruit and veg, while eating easy, fail safe meals.
No complicated measurements or equipment – if you have a saucepan, frying pan and know a teaspoon from a table spoon you are good to go.
Over 25 Salads and fabulous soups for dieters and for quick meals. Weekend 'treat meals' and BBQ ideas.
Fish, chicken, lamb, beef and vegetarian meals included.
Loads of options for vegans and those who are gluten free.