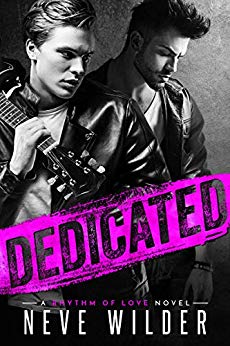 "Our greatest hit is a love song I wrote for my bandmate. And he has no idea."
Messy-haired, soulful-eyed, off-kilter lyricist Les Graves holds tight to the hedonist's credo of consumption in every avenue of life. He has trouble staying still, trouble staying sober, trouble turning down a good time—but put a pen in his hand, and he'll set a page on fire.
Music was Evan Porter's ticket out of the backwater mud puddle he was born in, the passion keeping him warm as he busked on street corners, fueling him through a dead-end bartending job. Every chord, every song, every ounce of sweat has been devoted to making Porter & Graves a success. He's the level-head, the quiet maestro, the seatbelt that keeps Les from flying too far out of control. And he's getting pretty tired of playing savior.
Their onstage chemistry is electric, offstage it's… complicated.
Can Evan and Les find harmony or will they—and their music career—go down in flames? $2.99 on Kindle.
[shareaholic app="share_buttons" id="4690042"]