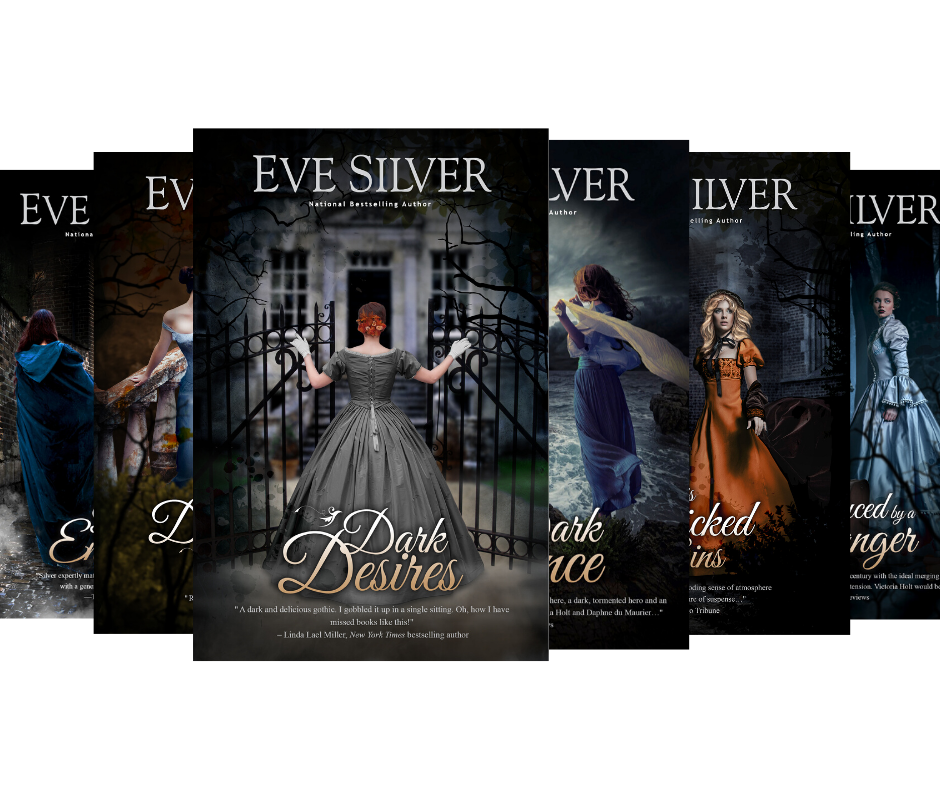 For fans of historical romance with mystery and a touch of horror, the Dark Gothic series is a favorite! The six books in the series are stand-alone, complete novels that can be read in any order. No cliffhangers.
The young governess at an isolated castle and must decide if the castle's dark lord is worthy of her love…
A desperate artist accepts a position that no one else dares as the assistant to a dangerously attractive man with dark secrets…
Forced into indentured servitude at an eerie estate, a woman falls under the spell of her brooding new master…
A teacher at an isolated school for young ladies encounters a mysterious widower shrouded in secrets…
If you love sexy, tortured heroes, intrepid heroines, crumbling castles, and gothic romances with steam, these are the books for you.
Praise for Eve's gothics:
"Silver expertly matches a brooding sense of atmosphere with a generous measure of suspense…"—The Chicago Tribune
"A dark and delicious gothic. I gobbled it up in a single sitting."—New York Times bestselling author Linda Lael Miller
"Riveting! A dark, steamy and twisted tale!"—New York Times bestselling author Lisa Jackson