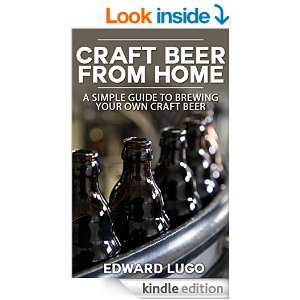 Have you ever wanted to brew your own craft beer?
Do you have deep desire to "DIY" things you admire and love?
Well you are in the right place! In this book you will learn how to brew the perfect pint of home made beer quickly and easily. This book contains the steps and strategies essential to brew your own homemade craft beer.
"Craft Beer from Home," starts with the reasons as to why homebrewing is recommended for beer enthusiasts like yourself. You will also learn about the needed equipment, important ingredients, and the 6 steps necessary for brewing your own craft beer. I've also included some great beer recipes to begin your duty as "Head Brew Master" of your home.