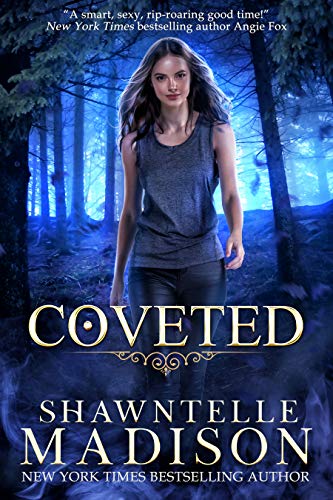 Natalya Stravinsky isn't your typical Jersey werewolf.
A pariah from the South Toms River Pack for many years, Natalya spends her days hoarding holiday trinkets and selling antiques to persnickety paranormal creatures. But everything changes when her ex-boyfriend, and soon-to-be alpha wolf, Thorn Grantham returns to town. Nat still has feelings for him, but his family expects him to marry another woman.
Compounding her problems, an attractive, germaphobe wizard is falling for her, her therapy group for anxiety-ridden supernaturals is bringing up a host of issues for her to face, and Nat finds herself bumping heads with her oddball Russian werewolf family.
But when Nat finds herself on the front lines in a blood feud against a rival wolf pack, will she be able to protect those she loves the most? Or will the Long Island werewolves destroy all she holds dear? $0.99 on Kindle




Author:
Shawntelle Madison