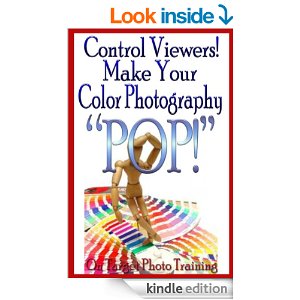 If you want your photographs to be stunning and elicit that "WOW" factor, win photo contests and so on… you have to consider the COLORS.
One of the fastest and easiest ways to control the viewers emotions is through effective use of colors. As humans, we are hard wired to respond to certain colors in certain ways. Tap into this deep seated propensity and finally learn to control your viewers emotions and get the "OOOHS" and "AAAHS" you've been wanting!
this e-book, Control Viewers! Make Your Color Photography "POP!", is a fast easy read and you will never look at colors the same way again.