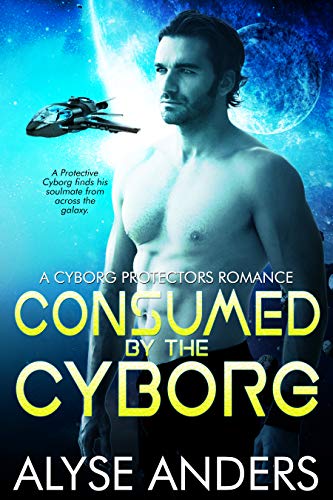 A Protective Cyborg finds his soulmate from across the galaxy.
The second Lena's ship enters Grus space, Rykal knows that his mate has arrived.
But when she's threatened to be taken from him by the man who'd turned him into a cyborg,
he kidnaps her. On the run, Rykal will stop at nothing to make Lena his while keeping her safe from the unseen alien threat that could destroy them all.
If you like hot cyborg males proving their love and smart, courageous females who save the day, then join Rykal and Lena in book 1 of the Cyborg Protector romance. $0.99 on Kindle.