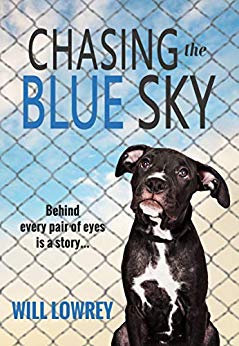 "This is one of the most beautiful books I have read." – Pamela King, author of For the Love of a Dingo
"Most highly recommended" – Readers Favorite (5 Stars)
In the sweltering heat of a Clay County summer, a chained dog gives birth to a spirited, black puppy named Toby. Taken from his mother's side at just a few weeks old, Toby soon wins the love of an adoring family. But just as quickly, he finds himself struggling to survive in the unforgiving world of the county animal shelter.
But he's not alone – a motley cast of homeless dogs and a devoted pair of shelter workers will give anything to make sure Toby makes it out alive.
Chasing the Blue Sky is the compelling, emotional story of one dog's journey to find his place in the great big world. $2.99 on Kindle.