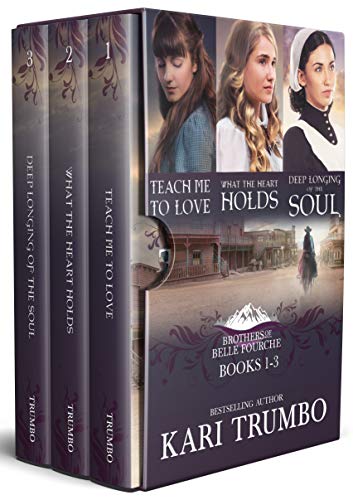 Three brothers, broken by circumstance. Three women, trying to fulfill their dreams.
Conrad is shamed by his inability to read. When a woman shows up on his doorstep who may give away his secret, he will be tested to the limits of both his honor and his heart.
Arnold lost his first love young. A teacher arrives in Belle Fourche and is convinced he saved her life. Her hero worship forces him to examine what he holds dear. Can he remain true to the woman he lost, or could there really be another love meant for him?
Eli killed a man in self-defense. He hides his black soul from everyone by keeping his distance. A new nurse arrives in town with her own sordid secrets. A revelation and understanding lead to a choice: his pain or a new life? $0.99 on Kindle.