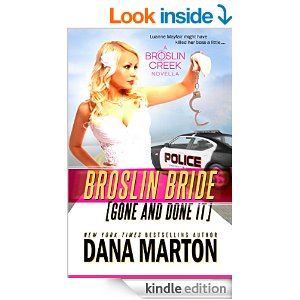 Hard-working Luanne Mayfair wakes up after her first evening out in years to discover that her sleazy boss has been killed by a hit and run driver, Luanne's car has a suspicious dent in the front, and she can't remember a thing about the entire night.
To make matters worse, the homicide detective on the case was Luanne's high school boyfriend, and their relationship did NOT end well.
But time has been very kind to hunky Detective Chase Merritt and Luanne finds herself attracted to the man who is about to arrest her.
Just when she thinks her life can't get any worse, she loses her job and somebody seems to want her dead.