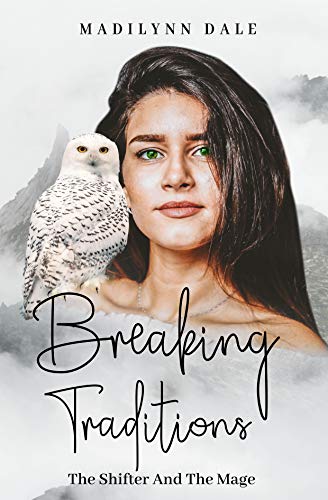 Natalie is a college freshman with dreams of operating her own bakery one day despite her parent's wishes. Her parents follow the old ways, a shifter society going back generations, and would prefer her paired up with her charming ex Theo. They appreciate her help with their bakery but wish to see her seek the life of a pampered stay at home mom whose primary focus is on raising babies. They don't take into consideration her feelings.
Natalie's world is flipped upside down after she meets Alex, a mage with a unique ability. Her wolf calls to him, but can she break tradition and allow herself to love him despite societal expectations?
Alex is a mage living in an unimaginable world. Growing up in a non-traditional family, he is more optimistic and open-hearted. He meets Natalie and falls head over heels, but does she feel the same? He feels an unusual bond with her, but gravity seems to be against them. Is she hiding something? Why does she push him away?
Can the two break tradition and have the love of their lifetimes? $4.99 on Kindle