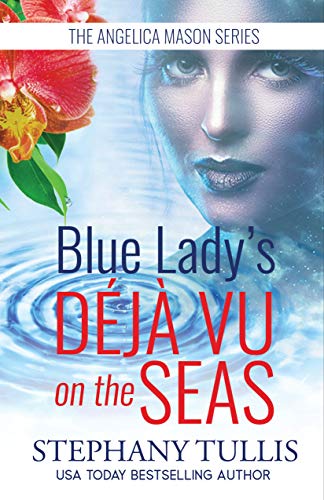 In her latest installment of the Angelica Mason Series, USA Bestselling Author Stephany Tullis takes Angelica Mason and the BLUE LADY to another place and time.
'If one could sleep one's self to death…'
Déjà Vu on the Seas is a story of an emotional journey of personal exploration and search for self. It explores a woman's fear, confusion and healing, asking the question: Which takes more courage—ignoring the fear or staring it in the face?
Angelica Mason is known in political circles for her highly effective 'do it my way or hit the highway' MO. Not one to be intimidated, she's never second-guessed herself. Once she's made up her mind, she perseveres to the finish. No regrets. Until now.
Traumatized by several near-death experiences, including a kidnapping, Angelica returns to her safe place and finds the security she needs in her king size bed. She succumbs to the dense fog that has smothered her spirit. And sleeps.
Angelica is only awake long enough to ascertain two things. Something is seriously wrong. And more importantly, she needs to do something about it. She accepts her only alternative. Escape.
Join Angelica as she embarks on a journey of a life time–one that is full of unknowns but with her commitment to search and prepare to accept whatever she finds. $0.99 on Kindle.