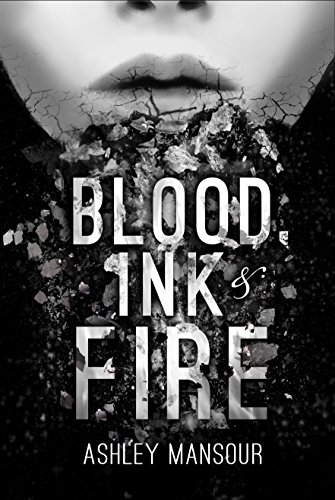 From #1 Amazon Bestselling Author, Ashley Mansour comes a dystopian thriller, a terrifying vision of the future that readers say is reminiscent of Ray Bradbury's Fahrenheit 451…
"YOU HAVE TO READ THIS BOOK! It's like reading Fahrenheit 451 all over again and that is a good thing! Promise!"
"Like nothing I've read before! Absolutely LOVED this book!"
"A promising debut. Beautifully written…"
"Absolutely riveting! I couldn't put it down once I started reading."
Blood, Ink & Fire is an apocalyptic vision of a future world without books…
In the future, books are a distant memory. The written word has been replaced by an ever-present stream of images known as Verity. In the controlling dominion of Fell, reading is obsolete and forbidden, and readers themselves do not—cannot—exist.
But where others see images in the stream, Noelle Hartley sees words. She's obsessed with what they mean, where they came from, and why they found her.
Noelle's been keeping her dangerous fixation with words a secret, but on the night before her seventeenth birthday, a rare interruption in the stream leads her to a mysterious book linked to an underworld of rebel book lovers known as the Nine of the Rising.
With the help of the Risers and the beguiling boy Ledger, Noelle discovers that the words she sees are precious clues to the lost books of the earlier time—and that she might be the world's last hope of bringing them back.
Blood, Ink & Fire is a gripping, evocative tale that asks, who would we be without books?
"So many twists you just don't see coming…"
"A YA novel with a heart and a brain."
"A compelling page turner with brilliant visuals, a gripping story, and great characters." $0.99 on Kindle