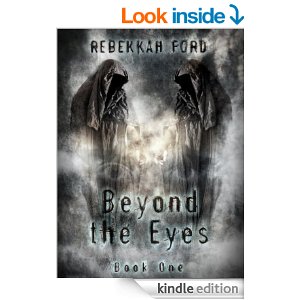 Paige knows evil exists in this world, but she never imagined it would want something from her.

In the small town of Astoria, Oregon, surrounded by deep forest and endless mountains, another world thrives . . . a menacing one where dark spirits dwell in soulless humans. Seventeen-year-old Paige Reed lives in this lush, picturesque setting. She's not your average teen, though she appears to be. Not only is she heartsick, but she's been receiving cryptic premonitions from a ghostly voice since the age of four. After she hears a haunting message about herself, supernatural occurrences begin to confuse her.

Nathan Caswell seems to peer into Paige's soul, evoking a magnetic energy between them they cannot deny. They're connected. But he's no ordinary guy. He tracks dark spirits and becomes alarmed when they set their sights on Paige. 

When two power-hungry malevolent beings make demands on her, she realizes then the fate of mankind rest in her hands. Her world quickly turns inside out where the impossible becomes possible, and in the end she's faced with a life changing decision that will not only alter her existence but the world as she knows it.

Can a deeply troubled teen overcome her own demons in order to fight those lurking about? With the past and present colliding, Paige must make the ultimate mortal choice. Will it be the right one?