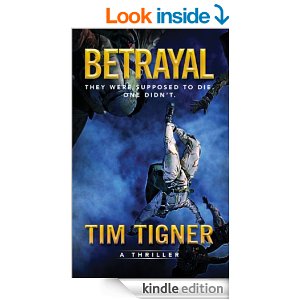 Presumed dead after an attack blamed on Al-Qaeda, FBI agent Odysseus Carr is running for his life with the missionary doctor who rescued him in Iran. As Odi unravels a devious plot of profound political manipulation and global consequence, the hunted becomes the hunter, and then the real terror begins….
Written by a former Green Beret and Military Counterintelligence Specialist, Betrayal is the brilliant follow-up to Tigner's critically acclaimed Coercion.
"Well-paced action, appealing characters and snappy writing."
—Kirkus Reviews.