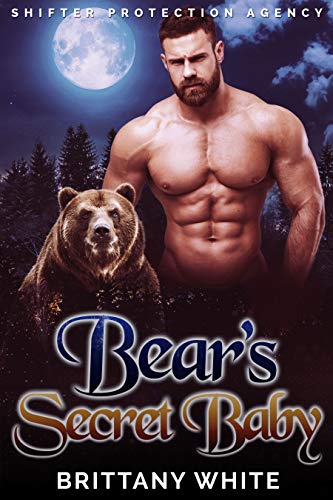 Tori Griswold is used to the finest things in life, not slumming it in rural Connecticut.
When the 'Old-Money' Griswold family is threatened, Billionaire patriarch Charles Griswold sends his youngest daughter, Tori, to the small town of Mystic for her safety. Tori, an eighth-generation bear-shifter isn't happy about being sent away. She's old enough to look after herself, and Mystic, Connecticut is deathly boring.
Until she meets William Vance, the SPA member assigned as her guard. Tall, strong, just a little brooding and totally off-limits…Exactly Tori's type. It's about time this pathetic town delivered something exciting and Tori will stop at nothing till he's hers.
Bear Shifter William Vance is meant to protect members of the shifter community. Not babysit bratty young women.
William is a member of the SPA. He's tasked with protecting the shifters of Mystic, Connecticut, and the surrounding area. But when his job involves protecting infuriating socialite heiresses, William's resolve is pushed to the limit. Crossing the line with her is out of the question, not to mention, her family could destroy him. Tori drives William crazy, with her stubbornness, enchanting laughter, and breath-taking smiles. She's everything he shouldn't want but everything he can't seem to walk away from.
But, after a passionate, life-changing night together, Tori discovers she's pregnant with William's baby. Scared he will reject her if he knows the truth, Tori decides that it's a secret she can't tell him…no matter what. But when the enemy of the Griswold family track Tori to Mystic, it's not just her own life she has to protect, but her unborn child's too.
Will Tori trust William enough to tell him the truth, so he can protect her and their child? Or will Tori's stubbornness cost her everything she loves? $0.99 on Kindle