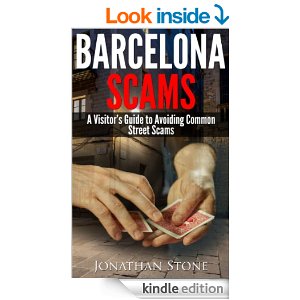 If you've ever wanted to travel to Barcelona and you've been put off by it's seedy reputation then grab a copy of this book. Barcelona Scams gives you the low-down on all the scams that the con artists try to pull over tourists.
Learn where to go to get more authentic food and drinks and not pay the heavily inflated tourist prices.
Also, there is a handy section for those planning to stay there long term – don't fall for the fraudulent job and housing ads.
Barcelona is an amazing city and it would be a shame to miss seeing it!