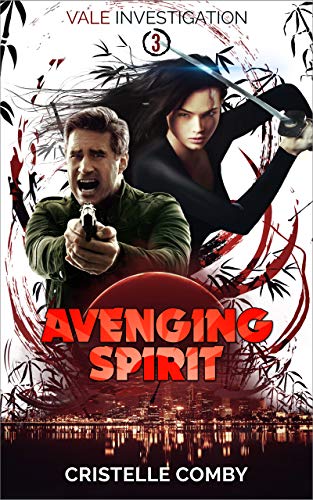 He can't be killed. But that protection doesn't extend to his friends…
PI Bellamy Vale may have sold his soul to Hell, but his heart's in the right place. So when a friend reaches out for help to find his missing niece, he readily agrees. But the straightforward case takes a dark turn when he discovers deadly ancient rituals and a mysterious vigilante prowling Little Japan.
Pushing hard to uncover the truth, Vale gets trapped by a supernaturally connected crime boss and faces a choice: steal a powerful rare artifact or say goodbye to his buddy. To disobey will end someone's life, but giving in could summon an underworld force that not even Lady McDeath's mighty powers can defeat…
Will Vale put his immortal status on the line and save the world from a fate worse than death?
Avenging Spirit is the third book in the hard-boiled Vale Investigation urban fantasy series. If you like smart-mouthed detectives, Japanese lore, and page-turning action, then you'll love Cristelle Comby's noir adventure. $2.99 on Kindle.
[shareaholic app="share_buttons" id="4690042"]