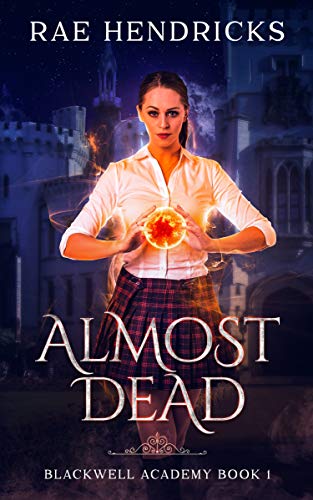 I get an invite to the mysterious Blackwell Academy two weeks after I almost die…
I want to ignore it, but it promises too much. Like a scholarship. Access to Ivy League Schools. The best education.
But when I get there, it's not just a regular academy. It's imbued with dark magic. Magic I apparently have now, thanks to that near-death experience.
Brady Huntington is supposed to show me around, but the guy is a Grade-A douchebag. But then he winds up dead – for real this time.
Now, I need to figure out what happened to him because I'm the prime suspect – as if I wasn't isolated enough as a scholarship student. Not just that, but I am afraid he won't be the last.
One-click the first in this paranormal romance academy trilogy perfect for fans of Bella Forrest and Meg Xuemei X. $0.99 on Kindle.