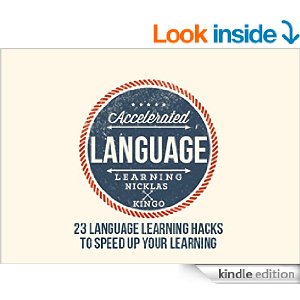 Are you feeling stuck with your language learning?
Do you feel like you're not making enough progress? Or do you want to learn a language on your own and you just don't know where to start?
In 'Accelerated Language Learning' you will learn a series of hacks to speed up your language learning exponentially. Most of the hacks consist of changing some of your habits so they can be leveraged for language learning, so basically you're growing your skill set effortlessly.
This book also busts a lot of myths pertaining to language learning such as why adults have an easier time learning languages than kids do, and why language learning is a lot easier than the majority of the population thinks.