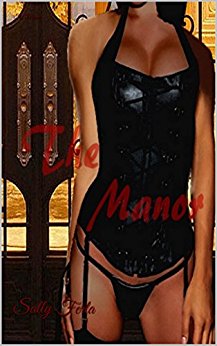 The tale begins with the breakdown of Jennifer and her partner's relationship due to what Jennifer believes is an unhealthy and intolerable demand on her own patience and virtues. With the relationship in free fall, Jennifer, in a state of emotional shock, is taken surreptitiously by her partner to a facility she believes can help them. Under extreme emotional pain, Jennifer is left with no choice by her partner but to enroll in the Manor's program, after her partner uses all the coldness of her business acumen to convince her.
Jennifer is almost immediately left in a world closed to the outside, all patients in the Manor sectioned under the mental health act. The suggestively clad figures and the strange women in the office, unbeknown to arrivals, are actually lawyers and doctors, and well within their rights to section patients legally.
Almost instantly, Jennifer finds herself locked in a world of harsh correction, and learning with thirty-nine other women, their days consisting of waking, cleaning, exercise, and etiquette. Quickly realizing they're actually prisoners, the women soon see that the staff in the Manor have, over the years, perfected the legal means of holding them indefinitely. $2.38 on Kindle.