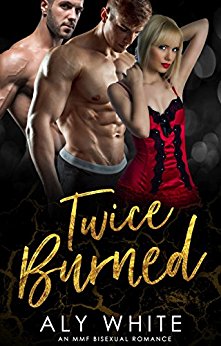 We used to rescue her from parties
But now we're done with catch and release.
The next time we catch her, we're not letting go.
Aubrey Myers is going to belong to us.
My partner and I used to save our buddy's little sister from parties.
At first, it was friendship.
But then Aubrey blossomed into an irresistible woman.
She got older. More jaded.
Thinks love is a fool's errand.
We shouldn't mind. Girls are a one-night-only event for us.
We don't even remember their names.
But Aubrey – somehow we can't forget.
It's new territory and now we both want her.
But what if we didn't fight over her?
What if we fought for her?
She doesn't believe in love. Casts the idea aside.
But her brother's wedding has her out in a new light..
She always looked perfect within the spotlight
Except now she's intent on drinking down the cup of life.
But us? Well, we want to see her slurp something else. $0.99 on Kindle.