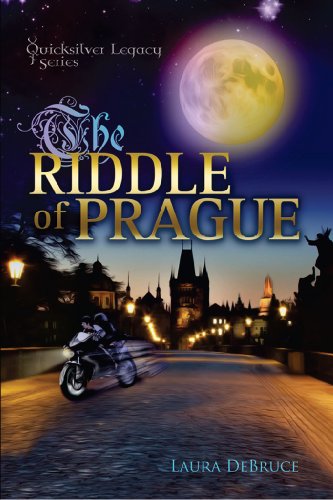 American teenagers Hana and Alex are on a quest for an alchemist's flask takes them on a dangerous adventure through the castles and dungeons of Prague.
"[A]n exciting…thriller with supernatural elements and a brave, enterprising heroine." — Kirkus Reviews.
"[A] fast-paced, edge-of-your-seat mystery-adventure."– Clarion Reviews
Ever heard of Slender Man?
They say he is always there. They say he is always watching. A tall guy in a suit and tie, with no face, and arms like tentacles.
Some say he is an online myth; others will go very far to prove he is real, so far that they might even kill for him.
Fanoe Island is busy with the mayoral election coming up, when suddenly, the sitting mayor is found killed. Rumors tell that a faceless man dressed in a suit and tie did it.
In Emma Frost's house that she inherited from her grandmother, a box of letters is found that tells a story from a long time ago. A terrifying story revealing a painful chapter in the life of her own family half a century ago.
Slender Man is a spine-chilling mystery from the bestselling author Willow Rose. It is the ninth in her Emma Frost-series. $0.99 on Kindle.