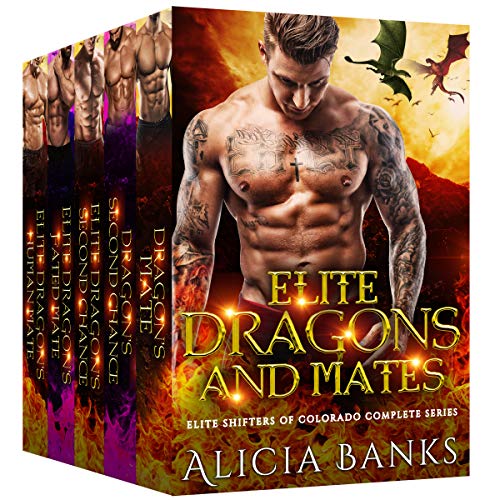 Five Seductive Alphas and their Fated Mates, just to make you sink in the shifter world.
#Elite Dragon Shifters: Strongest and fiercest of the shifter clans.
#Betrayal, Bitter Memories, and Broken Dragons.
BOOK 1: DRAGON'S MATE
BOOK 2: DRAGON'S SECOND CHANCE
BOOK 3: ELITE DRAGON'S SECRET BABY
BOOK 4: ELITE DRAGON'S FATED MATE
BOOK 5: ELITE DRAGON'S HUMAN MATE $0.99 on Kindle.